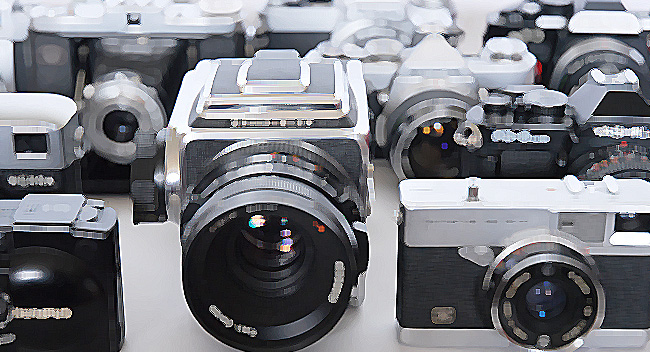 GAS is nasty business. It's a close cousin to hoarding and, like that malady, it's not only a terrible resource drain, but also a distraction that derails your intentions. Fixating on gear instead of the creative process distorts your perception of art. "If only I had Canikon DX150 — my pictures would be so much better!" It's an easy trap to fall into. When one camera doesn't produce the results you want, you try another, and then another, and then another. . .  That said, it's true that for many photographers one camera won't satisfy every creative ambition. So how do you get what you need and avoid a bad case of GAS? By following one basic rule.
Before any purchase, ask yourself this simple question: What new capability will this gear provide that I presently lack? If, the answer is "none," then it's probably the GAS talking and not the voice of your inner photographer. Or, if you answer, "it'll let me do what I already can do, but with incrementally improved convenience," that's probably the sound of GAS once again.
There are unquestionably good reasons to expand your equipment collection — even to an extent that it might be indistinguishable from hoarding to the untrained eye. For example, you might really enjoy using  a compact, fixed-lens rangefinder for most of your photography, but lately you've discovered an itch to make close-up pictures of flowers. Some kind of macro capability would be handy for that — a capability that cameras like the Canonet or Olympus 35RC don't possess. In that case, a SLR with a macro lens might be a good acquisition. Or, perhaps you've started making bigger prints, in which case a medium-format camera could be in the cards.
The point of the exercise isn't to stop buying new gear, but rather, to ensure that your purchases aren't just a reflexive response to a "good deal." You want to get into the mindset of choosing your equipment on the basis of achieving artistic goals. Don't worry — even taking this route, you'll still have plenty of opportunities to buy new stuff. Hopefully though, most of your purchases will earn a long-term place in your photographic arsenal.