I'm very pleased to see several of my photographs appearing
Spiritualy & Health
magazine's special issue,
Practice
.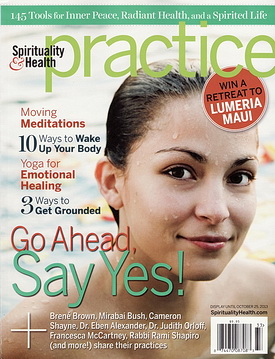 The photos were taken this past spring on a wonderfully foggy morning while visiting French Beach provincial park on Vancouver Island. I used my trusty Yashica-Mat twin-lens reflex camera loaded with Kodak Ektar 100 film. A crop of the photo above was used for a 2-page lead-off spread for Joseph Dispenza's article, "The Splendid Spiritual Practice of Silence." Two additional photos from that foggy morning appear in Mr. Dispenza's piece.
There's still plenty of data in medium-format negatives, even if it's commonly assumed that magazine work is strictly the province of full-frame DSLRs.