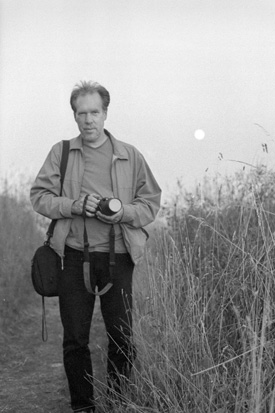 Gary Seronik is an avid photographer living in Victoria, British Columbia, Canada. He began taking pictures in 1980 when he received his first camera
(a well used Zeiss Ikon Continamatic) from a favourite uncle. He hasn't left the house without a camera since. Over the years, he's exposed countless rolls of film, documenting day-to-day life and exploring his love of landscape and travel photography.
Gary is an award-winning astronomy writer and speaker who regularly serves as a tour leader for TravelQuest International, an industry leader in specialty travel.  An acknowledged expert on such diverse subjects as binocular astronomy, telescope making, and the Moon, Gary is a contributing editor to the internationally acclaimed magazine Sky & Telescope as well as a columnist for the superb Canadian publication SkyNews.
To check out Gary's astronomy writing, visit www.GarySeronik.com.